Famous TV program "The Bachelor's" spin-off "The Bachelorette" is about a woman trying to choose a bachelor over 25 men. "The Bachelor" firstly started with low ratings but then excitement increased with the next tours. Finals were very exciting with last minute proposals and rejections. How many seasons of Bachelorette are there?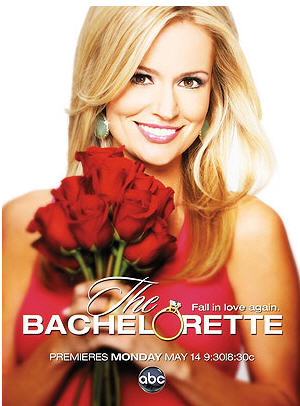 There are 8 seasons of "The Bachelorette". First season started in 2003. Physical therapist Trista Rehn was the bachelor of first season and she chose Ryan Sutter. Then they married and they have two children now. Show's final was accepted one of the most watched reality TV shows ever.
Season 2 started on 2004. It was not an exciting season like 2003. Makeup artist Meredith Phillips chose Ian Mckee and there was a proposal. They engaged but then finished their relationship.
2005 season of "The Bachelorette" was one of the most surprising seasons on show. Publicist Jennifer Schefft doesn't like any of the bachelors and it was a season that show lost lots of viewers. At last, all bachelors are rejected by Jennifer Schefft. After this cold season, The Bachelorette couldn't sign for 3 seasons and started again in 2008.
Real estate agent DeAnna Pappas was the bachelor of 2008 season. It was a very complex season. Wedding planned for Jesse Csincsak and DeAnna Pappas but they broke up before wedding.
On last three seasons of "The Bachelorette" there were proposal but only Ashley Hebert and J.P. Rosenbaum engaged. They are planning a wedding on 2012, fall.