Friends is one of the most important TV series on the television history. Series was about a group of friends living on Manhattan. It aired on NBC for years. And series has still millions of fans worldwide. How many seasons did Friends TV series lasted?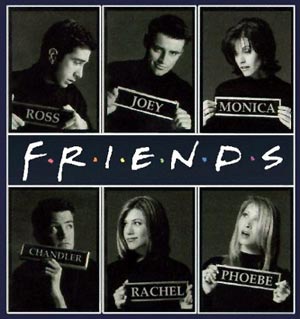 Legendary NBC sitcom Friends is firstly written with the name of Insomnia Café. Then it evolved to Friends Like Us and lastly Friends. There were ten seasons Friends lasted from 1994 to 2004.
Friends TV series is also created lots of Hollywood Celebrities. They are Jennifer Aniston, Courteney Cox, Lisa Kudrow and Matthew Perry.
Viewers saw lots of different humorous events, love and friendship on 10 seasons. First season was about their introduction to watchers. Ross' crush on Rachel was the main point of season one.
Second season was about Rachel's fails to tell Ross her love. She noticed that Ross is dating with Julie. Richard and Monica's relationship was other important point on second season.
Season 3 was about mostly about Friends' work life. Joey's new relation with Kate and Monica's date with Pete Becker was the main points of Season 3.
Season 4 and Season 5 was some shocking moments for fans. Phoebe's triplet birth was on the 100th episode of series and this episode was unforgettable for all.
Seaons 6 and Season 7 were mostly about Ross and Rachel, Monica and Chandler. Season 8 is about Rachel's pregnancy. Last two seasons were about marriages and children.
Series' final watched by 51.1 million people in America.