Henry Charles Bukowski, Heinrich Karl Bukowski or Bukowski with his popular name is an American novelist, poet and short story creator. It's possible to see Los Angeles' social, economic and cultural ambience in his writings. Authorities accepted his writings as poem of poor and ordinary American man. Also his writings about women, alcohol and horse racing became a popular subculture. Bukowksi is one of the most important writers that reflected his lifestyle thorough his writings. There are lots of film adaptations from Bukowski's novels and poems today. How many novels of Charles Bukowski are there?


There are 6 novels of Charles Bukowski. They are Post Office, Factotum, Women, Ham on Rye, Hollywood and Pulp. He wrote his first novel Post Office in 1971. Authorities accepted Post Office as the autobiographical story of Charles Bukowski's youth. He released the book with "dedicated to nobody" label. It was the first time Bukowski wrote about his autobiographical antihero Henry Chinaski.
Factotum is the second novel of Charles Bukowksi. Story's hero is again Henry Chinaski. Readers saw that Henry Chinaski is rejected from World War II draft in this novel. Novel is mainly about Henry Chinaski's job search in Los Angeles and his life in lower-class streets. Story also includes gold-digging floozie Laura and her story how she find Henry Chinaski.
Charles Bukowksi released his third novel "Women" in 1978. Main character was again semi-autobiographical Henry Chinaski. Charles Bukowksi surprised his readers on his book with writing his life after being a popular poem. Main story is about Henry Chinaski's relationships with women and his dissatisfactions on each woman. Also cover of book became popular with woman picture Bukowski drew.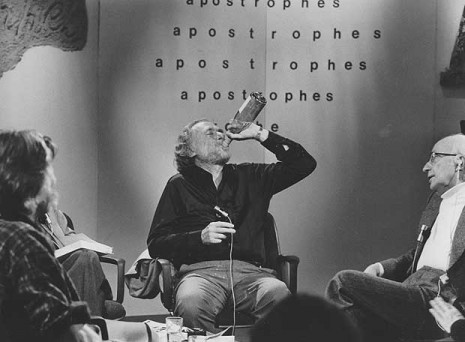 Fans of Bukowski waited till 1982 for the new novel "Ham on Rye" of writer. Bukowski's main character in book is classically Henry Chinaski. Main setting of story is Great Depression and Bukowski's childhood to youth transition. Main place story set is Los Angeles. Because Bukowksi's fame on writing world, "Ham on Rye" name became very controversial because it was very similar to J.D. Salinger's The Catcher in the Rye and John Fante's "liverwurst on rye". Some fans claimed that name is coming from Bukowksi's favorite drink "Rye Whiskey". Story say about Henry Chinaski's childhood, youth and some more. Bukowski's "Ham on Rye" novel is accepting as a book of his confessions and accusations. Especially book's parts about Chinaski's abusive father are very controversial.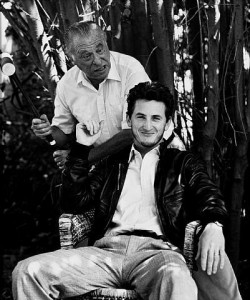 After Bukowksi focused on poetry for seven years, he released "Hollywood". Novel is mainly about Barfly movie which Bukowksi worked as screenplay writer and experiences he lived on this period. He use Chinaski as fictional screenwriter on this book.
Bukowksi's last novel "Pulp" is released on 1994 before his death. News about his illness started on 1993 but he finished his work against illnesses. Bukowski labeled novel as a "bad writing". Authorities accepted that Bukowksi wrote about his rendezvous with death and his acceptance of this period. First time Bukowksi wrote with new fictional characters on this novel as Nicky Belane and Lady Death. Novel showed Bukowski's ability as a writer especially in detective story genre. Main story is about author private detective Nicky Belane living on Los Angeles and Lady Death who hires Nicky Belane. Novel became with quotes like "You're lucky…you just missed that drunk Chinaski. He was in here bragging about his new Pelouze postage scale.".
Bukowksi started to write "Pulp" novel in 1991 and he was still writing when leukemia diagnosed. He finished his book before death and it's possible to see Bukowski's ideas about death in the last stage of book easily.