Nissan Micra is the supermini type car of Nissan Car Company. It's producing since 1982. It's also known as Nissan March and Nissan Versa. Car saw fourth generations and lots of make ups in years especially on facelift. Micra became popular mostly in upper social class women in Europe and Asia. It also took good critics about production quality and drive security. Some insurance companies were classifying car in the dangerous cars category since 1995 but production style changed on car after 1995 and car took two stars from Euro NCAP tests on K11 model and four starts on K12 model. Micra saw lots of new models in generations. How many models of Nissan Micra are there?


First generation of Nissan Micra was on roads from 1982 to 1992. It named as Micra K10. It produced as a rival to Honda City. After its success, Nissan replaced Nissan Micra for Nissan Cherry. Model has seen its first revise on June 1985. Company produced rear lamp clusters larger on this revise. Also in March 1989, K10 saw a minor revise on headlight changes. Also electronically controlled carburetor was seen on some Micras but Nissan didn't spread it to all Micras. Also Nissan released some limited editions since 1992.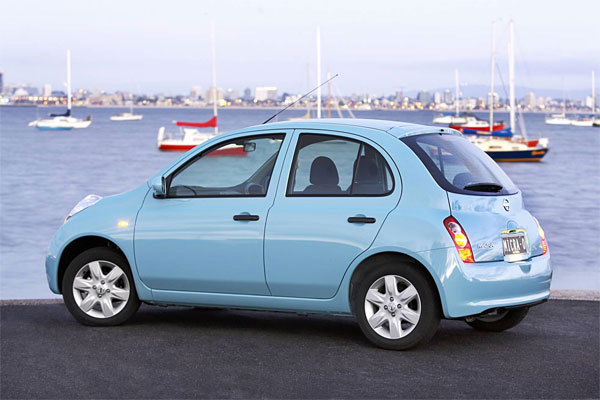 From 1992 to 2003, it was Nissan Micra's second generation and car's name is known as Micra K11. Most important change in K12 was fuel injection. Also a diesel version of car was released. Micra K11 brought some new security features for minicars. Some of them are toughened safety-cage and side-impact door beams. Optional air-bags criticized as disadvantage of car. Altought new security standards Micra brought to minicars, new Micra only took two stars on Euro NCAP tests. But after one year it also took European Car of the Year and it was the first Japan car took this award. This model saw two facelifts in 1996 and 1998. Also a cabriolet model of K11 was available for Japan. Also an automatic transmission four-wheel drive was available. Nissan made a big revise in 1997 and called the new car as K11C. Revised headlights and front grille combined with new face. Also Nissan listened customer complaints and reduced the size of high level brake lamp.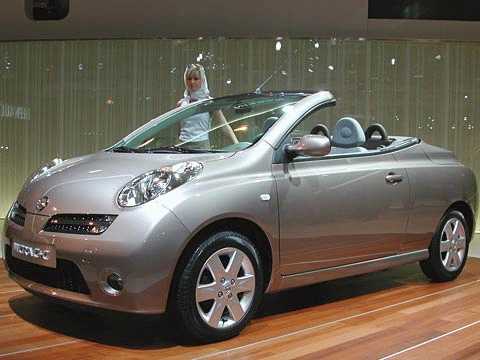 Third generation of Nissan Micra is called as Micra K12 and lasted from 2002 to 2007. Nissan made some radical changes on style with the help of Renault. Especially new style of headlamps became the sign of Micra K12. Nissan released 1.2 and 1.4 engine versions of car. Also there was a 1.5 diesel version. Automatic CVT transmission is also replaced by conventional automatic transmission. Nissan Micra K12 brought new standards on the supermini category of car industry. After car's success, Nissan made mostly interior changes but didn't touch the outer design so much. Also some redecoration plans of this model leaked to car magazines but Nissan never produced them. Also in this generation, Micra saw Micra C+C model. It was a coupé convertible version of Nissan Micra. Nissan couldn't find the attention on the expectations on Micra CC. Also there were some marketing problems because car is produced in Europe and sold in Japan. Also Nissan produced Micra K12C from 2007 to 2010. It was a facelift of current model. K12C was mostly revised on the customer complaints and developing technologies.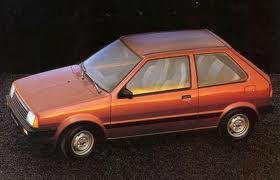 Fourth generation of Nissan Micra released on 2010. It's called Micra K13. It was a shock for Micra fans because headlights as known the sign of last Micra was returned to its first 1982 model. Car couldn't take good critics from car magazines and fans. Main critics were about that new Nissan Micra was like a standard supermini car from an old China company. Also it penalized in security tests because new design was increasing the danger for chest damage on a car crash.