Low-cost airlines, low cost carriers or low budget carries with other names are taking an important place for choosing plane for travel. Today, all countries have low cost airlines but America is the starter of this fashion. It's true that Low cost airlines' lifetime is shorter than big companies but they are carrying so cheap that lots of people especially tourists are using it. Every low budget airlines company has some special prohibitions or lack of service. Main differences from big airlines are mostly in luggage size or weight, also food service is different from high companies. How many low-cost airlines in America?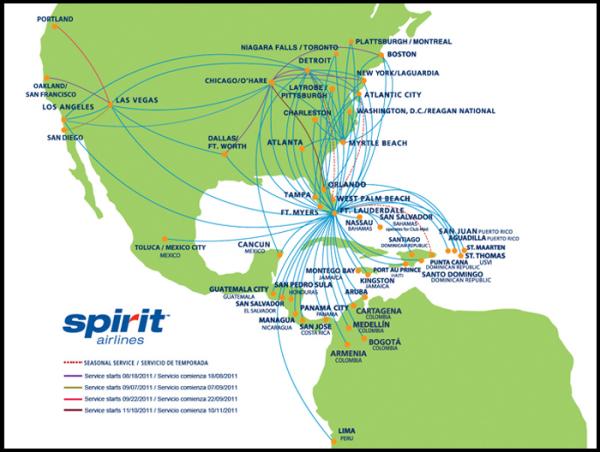 Today, there are 8 low-cost airlines companies in America. Most of them are flying in domestic routes. Also there are airlines flying to Mexico and Central America.
Allegiant Air is one of the biggest low cost airlines company in America. It mostly operates on charter flights and scheduled ones. Company is flying since 1997.
Frontier Airlines is another popular low budget airlines company. Frontier Airlines is very active in domestic routes and also flies to Central America and Mexico.
JetBlue Airways is famous especially for low cost flying to Caribbean. Logan International Airport is the main place planes of company are landing.
Spirit Airlines is also flies to domestic routes. It's also possible to fly Bahamas and Latin America with Spirit Airlines. Spirit Airlines are also known with 2012 pilot strike.
There are also Sun Country Airlines, Virgin America and Vision Airlines as low-cost airlines in America.