Apple TV is Apple Inc's media receiver and player. It has lots of features but most important one is ability to connect and buy digital media from sources like iTunes Store, Hulu, Netflix, NHL GameCenter and NBA League Pass. Apple announced the device in September 2006 and started to ship on 2007 March. Its first name was "iTV" but then Apple changed name to Apple TV because an English broadcaster has the right of "ITV" name. First model was including 40 GB hard disk but two months later Apple started to send 160 GB version to customers. How many generations of Apple TV are there?


Today there are third generations of Apple TV. Two of them are discounted and 3rd generation released in March 2012 is selling by Apple. 1st generation is started to sell in January 2007. Its main features were 1 GHz Intel "Crofton" Pentium M processor, Nvidia GeForce Go 7300 video processor, 256 MB DDR2 ram and 40 or 160 GB hard disk. Its dimensions were 200 mm in height, 200 mm in weight and 28 mm d. Operating system used in 1st generation was a specially modified version of Mac OS X 10.4. Apple didn't release any update for it. This version is became the target of hackers and many features of it was hacked. Also a hardware hack on video output is possible for device. AirPlay feature and 1080p real processing feature become popular after some cards and software hack on device. Apple discounted version in 2010.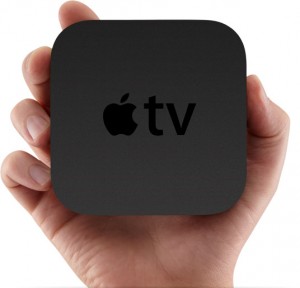 Apple TV 2nd generation is released in September,2010. Apple used Apple A4 processor at this device. Also Apple A4 graphics processor was possible. 256 MB Ram is found too low for device. 2nd generation earn the connection features Micro-USB and a developed optical audio. 1080p output without software and hardware hack was not possible. Device came with IOS iOS 4.1 and this version is jailbroken. Jailbroken Apple TV 2nd generations took lots of new features like Bluetooth features. Also XBMC Media Center became possible to install this device. Apple is giving support to update device on iOS 5.1. Also it's smaller than 1st generation as dimensions are 99 mm height, 99 mm weight and 23 mm d. Apple discontinued model in March 7, 2012 after hacked.
In the same day Apple announced that it discounted production of Apple TV 2nd generation, company also announced 3rd generation of device. Most important feature of device is its Apple A5 processor. Also graphics processor is using Apple A5 processor. Apple increased RAM to 512 MB. Also company added 1080p support officially to Apple TV 3rd generation. Device released with iOS 5.1. Apple released a new and high security level for this device and IOS version so there's no any jailbreak or patch still available. Beside software security, Apple added a feature that disables Micro-USB port while fully booting.
Users complained from limitations on the Apple TV generations. For example in the 2rd generation, it's not possible to view photos without connecting device to Itunes for opening feature. Also remote control is not a complete solution and lots of users choose various brands' Apple TV compatible remote controls.


1st generation was only supporting video format H.264 up to 720p. In 3rd generation, H.264 video codec with 1080p is possible. There were some controversies for 7.1 surround sound and it's now supporting it officially.
After Apple's attempts to create a popular multimedia top-box in 90s with devices like Apple Bandai Pippin, Apple Interactive Television Box and Macintosh TV, Apple TV is working hard to rise its market share.