Foo Fighters is a popular alternative rock band from United States. Group set by Dave Grohl in 1994. Grohl want to make a one-man music after Kurt Cobain's death and gave the Foo Fighters name to group which means paranormal activities that Allied aircraft pilots see on WW2. After debut album, Grohl recruited group members like drummer William Goldsmith and bassist Nate Mendel. Group became an important icon with popular albums. William Goldsmith and Franz Stahl left the group and Rami Jaffee joined them only on tours. How many Foo Fighters albums are there?


Foo Fighters released 7 studio albums and 29 singles. They have also 4 video albums. Foo Fighters released their first album in 1995 with the "Foo Fighters" name. It was a one-man band of Dave Grohl. He wrote and recorded all songs of album and album took good critics from authorities and viewers. Sound of album and vocals were similar to Nirvana but electronic style was more visible. Allmusic gave 4 stars of 5 and Billboard labeled album as favorable. Album also criticized with its similarity to Nirvana's Nevermind album. "I'll Stick Around" became the leading song and single of album. Also Foo Fighters album released 5 singles more.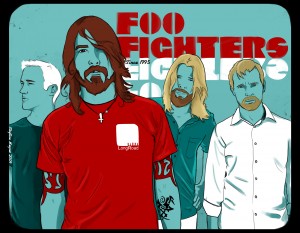 Two years after group's debut album, Foo Fighters released their second album "The Colour and the Shape" in 1997. Album sold over 2 million totally. Some magazines labeled album as masterpiece. MTV chose "The Colour and the Shape" as the best rock album of 1998. Group also recorded some aggressive music videos to songs like "Everlong" and "Monkey Wrench". "My Hero" became the most controversial song of album because fans claimed that Grohl wrote the song to Kurt Cobain but he never speaks about this topic. Also "Everlong" song became a worldwide popular.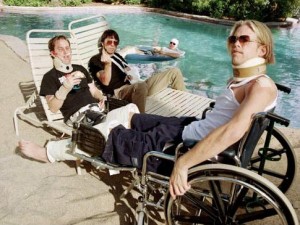 "There Is Nothing Left to Lose" album is released in 1999. After two strong albums, group released a more melodic and experimental album. Album won the 2001 "Grammy Award for Best Rock Album" but lots of group fans criticized the sound. Album released six singles as "Stacked Actors", "Breakout", "Learn to Fly", "Generator", "Aurora" and "Next Year".
"One by On" album of Foo Fighters is released in 2002. Production period was very problematic because of high tension between group members. Group recorded album but after listened it, they decided to redo it. Album took good reviews from group fans because of its aggressive sound. Authorities believe that high tension between group members create a more aggressive sound at all. Album released 4 singles as "All My Life", "Times Like These", "Low" and "Have It All" and singles earned more commercial success than album itself.
Group released "In Your Honor" album in 2005 after group members' problems finished. First disc was containing heavy rock tracks and second disc was full of melodic songs. Foo Fighters made a big promotional effort for album and appeared nearly all big rock concerts. Album took good critics from authorities but also they criticized group with their unstable music evolution. Album topped on big countries and made a commercial success. Album sold totally over 2 million copies. Album released 4 singles as "No Way Back", "Best of You", "DOA" and "Resolve". Also second disc released three singles as "Miracle", "Friend of a Friend" and "Cold Day in the Sun".
After "In Your Honor" group faces some problems but continued to release albums. Foo Fighters released "Echoes, Silence, Patience & Grace" in 2007 and "Wasting Light" in 2011.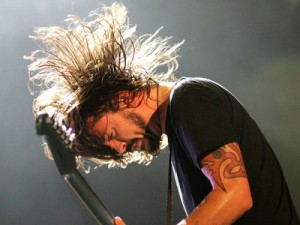 Some magazines claimed that group will give their last concert in 2012 but group members didn't approve these claims.