After Gangnam Style, Harlem Shake hit the town. With the power of internet, they started a craze all over the world and today it's possible to see people making Harlem Shake from Antarctica to Southern Asia. There were always dance types hit all people but Lambada was a new age starter. After 90s, many dance types are released but only some of them became unforgettable. Some people believe that there will be no new dance craze after every dance viral but there is always a new one. How many dance craze hit the world in the close history?


Everything started when Kaoma released a new hit "Lambada" in 1989. It was an adaptation of a Bolivian folk song but it was so different and local that people admired it. Dance craze of Lambada started first in South America and spread to world then. Single is sold over five million copies worldwide. Song created two movie adaptations and millions of couple dancing in this salsa-style. After success of Lambada, Kaoma released a follow-up for dance craze with "Dançando Lambada" but it failed. Song is sampled for many times but most popular one is J. Lo's 2011 hit "On The Floor."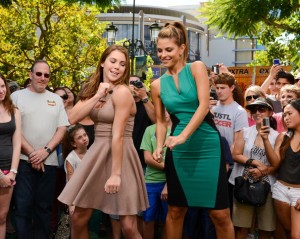 After Lambada's success, many songs are released with their special dances but none of them could became worldwide popular and influenced people till Los Del Rio's 1995 hit "Macarena" Los Del Rio members' cheesy rhumba-based dance on the video of song became worldwide popular. It was such a craze that "Gangnam Style" could stand only a mild success beside it. Song stand more than 14 weeks on the top of all lists. Album sold over 11 million copies worldwide. After success of first song, group also released a new version of song as "Macarena Christmas"! Song couldn't make success and group didn't made a song more. But song became one of biggest one-hit wonders of all time.
It was five years again till a dance craze is reloaded. It was the time for DJ Casper's "Cha Cha Slide" It was based on a catchy jam. It was also time for Chicago stepping movement and producers used it perfectly on the music video. Dance was very simple but very funny. It became a signature song for basketball games. Also many school parties used it. It's still a top song for aerobics classes.
People didn't wait till 2005 for a new dance craze. "Las Ketchup" released "The Ketchup Song," in 2002. Song sample was an instructional dance anthem and it was popular in all sports centers. Group turned it into an instant party favorite. It became top song of lists in 26 countries. Spanish trio Las Ketchup tried their chance with a new song and new dance in Eurovision but it failed. "Un Blodymary" was a good song but it could only manage only 21th.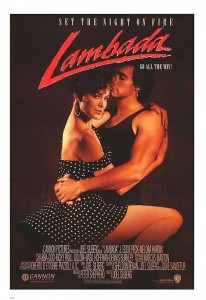 2010 came with two dance crazes following. First dance craze started with Cali Swag District's "Teach Me How to Dougie" It was very basic dance with a good song. The simple choreography became worldwide popular. Kate Upton made it in a vital ad and made an unforgettable dance. Superstars like La Toya Jackson and Beyoncé made the dance in their concerts. Song reached top side of the music lists. Second music craze of 2010 was Yolanda Be Cool and DCUP's "We Speak No Americano" Video was not offering any specific choreography but song was so powerful that people couldn't stop dancing. Also LMFAO's "Party Rock Anthem", Michel Teló's "Ai Se Eu Te Pego", Gangnam Style and Harlem Shake created worldwide dance crazes.