Rule changes are a tradition now in Formula 1. Every year some rules from former season are changing. There were lots of rumors about a motor change and new environmentally friendly motors. Also some new circuits will be added to race calendar. After changes for improving decreased viewer numbers and rating rates in 2011 and 2012, 2013's changes will be mostly about race rules and calendar. There are some sign problems with some teams but according to Bernie Ecclestone, they signed with "majority" of teams. How many changes will be in Formula 1 new season?


One of the most important changes of Formula 1 2013 season is Lewis Hamilton. He left McLaren and signed to Mercedes AMG. Sergio Pérez of Sauber move to McLaren. He was an old member of Ferrari Driver Academy. Michael Schumacher left Mercedes AMG and he won't race again. Schumacher will work in the managemental position of Mercedes AMG.
Calendar changes are still running on rumors. Against the Bernie Ecclestone's statements about maximum race number and limit it to 20, teams are trying to agree on a new 25 race calendar. Also Concorde Agreement expired and it opened the way for more than 20 races in a season. Provisional 2013 race calendar is announced by Bernie Ecclestone after 2012 Hungarian Grand Prix and FIA World Motorsports Council approved it but there are still agreement efforts by teams.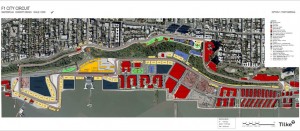 New race "Grand Prix of America" will race in 2013. It will be runned on 2013 June. Hermann Tilke designed a street circuit style track in New Jersey. There are some problems with organisers but according to Bernie Ecclestone, they are not big differences of opinion. German Grand Prix will be host again by The Nürburgring. European Grand Prix will not run again. The Spanish Grand Prix's running place is still unknown. It would be Circuit de Catalunya or Valencia Street Circuit.
Also a survival for Argentine Grand Prix is planned by Argentine president Cristina Fernández de Kirchner but it's still on the contract period. Argentina planned a street circuit and race will be made in Mar del Plata city. There were similar ideas in 2009 but Bernie Ecclestone and Argentina couldn't agree for route on Base Naval de Mar del Plata. French Grand Prix's return became a big surprise of 2012 and France added two routes for race as Circuit Paul Ricard and Circuit de Nevers in Magny-Cours. It couldn't enter provisional calendar but Fédération Française du Sport Automobile announced that contract is under consideration.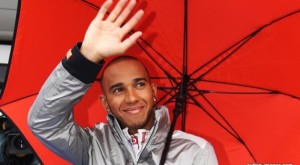 Bernie Ecclestone and the London Legacy Development Company announced that they will make an agreement for Queen Elizabeth Olympic Park but then Bernie Ecclestone gave up this idea. British drivers Lewis Hamilton and Jenson Button are working for an agreement.
There are also lots of changes in rules. Most important change is in car design category. New design rules forced car companies to create height along the nose assembly. Driver Mark Webber reviewed the nose as "ugly" and controversies about nose are started. Viewers called the nose as "platypus" nose. Also Ferrari team principal made an interview and called them as "not that pretty." FIA changed its decision various times for this nose and last decision is using a "modesty plate" on cars. It triggered discussions again because new "modesty plate" may hurt aerodynamic profile of cars.
A cost limiting agreement also faced deep discussions between Formula One Teams Association and World Motor Sport Council. At last teams made a voluntary agreement. Most important result of agreement is that "practice of mid-season testing" is banned again. Also the "double-DRS" system of Mercedes is banned.