Legendary English rock group the Beatles is formally finished to make music on 31 December 1970 but group's members made lots of collaborations since today. They are known "the band of all times". Group's most successful line-up is John Lennon on the rhythm guitar and vocals, Paul McCartney on the bass and vocals, George Harrison on the lead guitar and vocals and Ringo Starr at drums and vocals. Group's main music type had lots of influences from different music types like skiffle, rock and roll, pop and classical music. Band has lots of stories from the concerts and meetings. Also there are some mystical stories like John Lennon saw the famous Submarine song in his dream first. All The Beatles albums are legendary now. How many albums The Beatles recorded?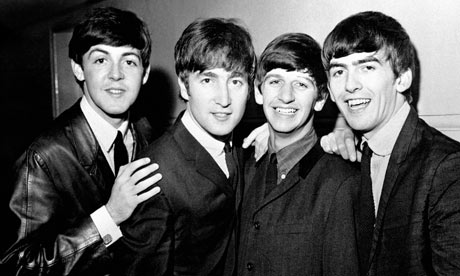 Beatles recorded 12 studio albums, 22 singles and 13 EPs during 1962-1970. Their first album was "Please Please Me" and last album is "Let It Be".
"Please Please Me" album released in UK in 22 March 1963. Album created a great success since the first day of its release. Rolling Stone took two songs from this album to its famous "The 500 Greatest Songs of All Time". They are "I Saw Her Standing There" and "Please Please Me". Then group recorded "With The Beatles" album and it sold half a million. A Hard Day's Night, Beatles for Sale, Help!, Rubber Soul, Revolver, Sgt. Pepper's Lonely Hearts Club Band, The Beatles, Yellow Submarine, Abbey Road and Let It Be are the other albums of The Beatles.