Rolling Stones is one of the most famous rock bands in history. They formed in London 1962. Brian Jones was the leader of first line-up but then Richards and Jagger started to write progressive lyrics and they became leaders of group. Since 1962, group changed lots of members because of deaths and retirements. They quickly became popular after their first album and the music era knowing as " British Invasion" helped them because English music was conquering America and other countries. Their albums sold over 200 million and now they are in Rock'n Roll Hall of Fame. How many albums Rolling Stones has?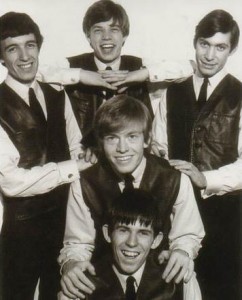 Rolling Stones released 29 studio albums. Also they have live albums, complications and more. Their first album was "The Rolling Stones" and released only in US 1964. Album hit the lists and they named as "England's newest hit makers".
"12 X 5" was their second album. After huge impact of their debut, everyone was waiting for their second album. Album created a controversial situation over fans because lyrics were more aggressive but music was not on first album level.
Then their hit albums "The Rolling Stones No. 2", "The Rolling Stones, Now!" and "Out of Our Heads (US)" released.
In 1966, they released their popular album "Aftermath" and it stand top 1 on lists for 28 weeks. After 16 albums in 60s, they released 6 albums in 70s. They were going to a legendary step and their 80s albums made them a real legend. Rolling Stone's last album released with "A Bigger Bang" name in 2005.