Esophagus cancer or esophageal cancer is one of the most seen cancers on the world. It's mainly malignancy of esophagus. Every country has a different type of esophageal cancer mostly. First symptoms of esophageal cancer start with difficulty in swallowing. Also pain is high on first symptoms. Main diagnose way is biopsy. Local or little tumors may be treated by surgical operation but for biggest tumors it's only possible way is palliative care for stopping growth of it. Tobacco and alcohol usage is main cause of esophageal cancer. How many types of esophageal cancer are there?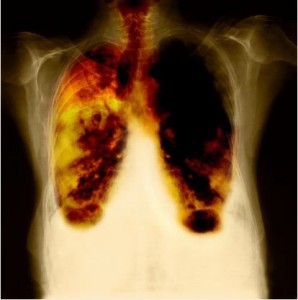 There are two main types of esophageal cancer. They are Squamous Cell and Adenocarcinoma. Squamous Cell is also known as squamous cell carcinoma and it's the most diagnosed esophageal cancer all over the world. It's the most common esophageal cancer type in Asia.
Adenocarcinoma is another type of esophageal cancer. It mostly occurs on the lower side of esophagus, sometimes very close to stomach. People with gastro esophageal reflux disease have the biggest risk for esophageal cancer.
African Americans and Caucasians are the most risky people. Risk on this people is 50-percent than others. Especially adenocarcinoma was seen on Caucasians in the last 20 years.
Main causes of this cancer are smoking and alcohol. Also being obese is causing this cancer. It's very risky to get drinking hot beverages every day as a habit is also dangerous on esophageal cancer. Main treatment method is avoiding the problematic life styles.