Pixar Animation Studios or Pixar with its short name is a computer animation film studio located in America. They mostly use CGI-animation technique with PhotoRealistic RenderMan system. Pixar was found as Graphics Group in 1979, then in 1986 Apple Inc. started to support them. In 2006 Pixar was sold to Walt Disney for $7.4 billion. After a 5 year work, they released Toy Story 1 in 1995 and it made an unbelievable effect. They have totally 13 feature films now and they are working for new ones. How many movies will Pixar release in 2013?


When Pixar produced Toy Story 1, total budget was going over $30,000,000 and people were shocked because there were no close budget animated movies ever. Film took 92 from Metacritic and 100% from Rotten Tomatoes so there were only few movies with so high ranks in history. Film made $361,000,000 gross and became one of the most successful movies in history.
After Toy Story 1, there were lots of rumors about Toy Story 2 but in 1998, Pixar released "A Bug's Life". Movie's budget was $60,000,000. It was the double of Toy Story 1 but movie itself couldn't meet the expectations. Writers wrote lots of things for comparing "Toy Story 1" and "A Bug's Life" and general view was that "A Bug's Life"' story was for more childish than other.
After a year "A Bug's Life", Pixar released Toy Story 2. Toy Story 2's budget was $90,000,000. Movie became the successful follower of Toy Story 1. It made $485,000,000 gross. Also took great ranks from web sites like 100% from Rotten Tomatoes and 88 from MetaCritic.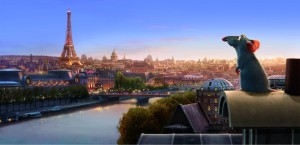 In 2001, company released "Monsters, Inc.". Movie took great attractions with its story, politic and social sarcasm in the details. There were some critics that children may scare of creatures in movie but movie became a child classic in a short period.
In 2003, Pixar released a movie classic for all. "Finding Nemo" was a great movie with its action, comedy and family items. It took Best Animated Feature Oscar. Also gross record with $867,893,978 became only possible to break on "Toy Story 3" with $1,063,171,911.


After Toy Story 3's success, company released two animation movies but they couldn't achieve the success of former ones. In 2011, Cars 2 is released. It took only 57 from MetaCritic and 38% from Rotten Tomatoes. Main critics were about movie's storyline. Then in 2012, Pixar released "Brave" but it again took lots of critics for its cliché storyline.
After two problematic movies, Pixar again started to work on sequels. First animated feature movie that will be released in June 21, 2013 is "Monsters University". It's a sequel of "Monsters, Inc." 2001. An official trailer is released by Pixar and it took good critics.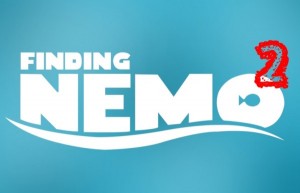 In the official calendar of Pixar, next movie after "Monsters University" is "The Good Dinosaur". There's no deep information leaked about it but main topic will be a world dinosaurs never became extinct. Release date is shown as May 30, 2014 officially but it's known that official dates of Pixar are never definite.
Main surprise of Pixar will be on 2016. "Finding Nemo 2" will be released if leaked information is true. Also there are some explanations about future productions of Pixar by Tom Hanks. Especially news about "Finding Nemo 2" surprised and excited all animated movie lovers. This sequel's release time is planned as 2016.
Also Pixar is planning to release a movie called "Newt" and two more movies in 2017 and 2018. But there's no more information about them.