Paris is an ultimate place for all tourists of world. Especially in youth travels, city is a must travel route. City is located close to "River Seine". City has one of the most populated metropolitan areas in Europe. It has lots of tourist attraction points and also city center is one of the greenest ones in the world. Today city is including 3,800 historical monuments. Also from theatres to fast-food restaurants, Paris is a must visit city. Paris' another famous title is that city is one of the most expensive cities in the world. So it's a must to find cheap hostel especially for youth. How many hostels in Paris under 25 Euros?


There are lots of hostels in France. Standard price is 40 euros but it's also possible to find some hostels under this price. So some hostels reduced the price to fewer than 25 euros. Today it's possible to find 5 hostels under 25 euros in Paris.
Auberge Internationale des Jeunes Hostel is one of the most popular hostels in Paris under 25 euros. Hostel is very easy to reach and one can reach from Orly Airport, Charles de Gaulle Airport, Gare du Nord or Gare de l'Est Train Stations and Gare de Lyon Train Station with one vehicle. Rooms are for 4 people. Internet access and free luggage room are possible. Price is 17€ from March to June, 18€ from July to August, 16€ from September to October and 14€ from November to February. Prices are including breakfast, safety box, showers and some more. Age limit is 30 years and reservations by people over 30 are refusing. Credit card, cash and traveller's cheques are acceptable.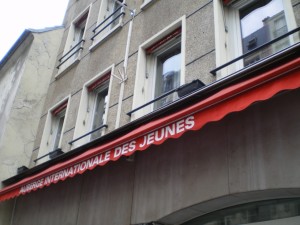 Woodstock Hostel is another popular hostel in Paris. It's on Montmartre area of Paris and this area is popular with cafes and attraction areas. Internet access, bar inside hostel access, baggage storage room and English speaking staff are possible. Low season of hostel is 01/10 to 01/03. Price in low season is 25€ in double room and 22€ in dorms. Breakfast is included in price.
Young&Happy Hostel is one of the oldest hostels in Paris. Hostel is in the Latin Quarter of Paris. Place is very close to Monge station. Lobby with television, safety at reception and bilingual staff are important features of hostel. Prices are in the around 25 euros in the low season.


3 Ducks Hostel is very close to Eiffel tower. Also it's possible to visit monuments like the Champs-Elysées, Latin Quarte and Napoleon's tomb easily. Multilingual staff is main feature of Hostel. Also free internet and maps are possible. Twin / 2 beds price of hostel in winter is 23 €. Quads / 4 beds is 20 € and Room to share: 6-8-10 &12 beds is 18 €. Quads / 4 beds in summer is 25 € and Room to share: 6-8-10 &12 beds is 23 €.
Hostel Bruxelles ET du Nord is also known as Hostel Smart Place Paris. Hostel is very close to Gare du Nord station and has 2 stars as family hostel. Free Wi-Fi and satellite TV are possible. It's possible to find very good prices especially if you go with a big friend group.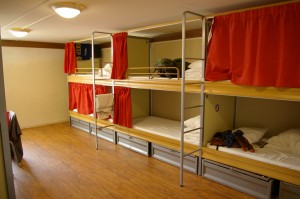 Paris hostels are mostly clean and safe. But Paris is a big city and being careful is very important. Choosing a hostel close to city center or crowded places will help you to enjoy and return hostel in night. Buses in Paris are not mostly dangerous places but Metro and other travelling ways may be very dangerous especially for youth.