Madonna Louise Ciccone or Madonna with her popular name is one of the most popular culture icons ever. She's singer, song writer, dancer, entrepreneur and actress. She became world's top-selling female recording artist of all time with over 300 million sell. She wrote and singed unforgettable songs and released popular albums. She also starred on movies like Desperately Seeking Susan and Evita. Nearly all her albums released a popular song. Her album adventure started with Madonna album in 1983 and her last studio album is Celebration. How many albums of Madonna are there?


First album "Madonna" of singer released after problematic production period. Madonna didn't like the production of album in first try and then invited her boyfriend John "Jellybean" Benitez to finish the album. John "Jellybean" Benitez made ahead of its time remixes and created "Holiday". Benitez and Madonna used new music technologies like Linn drum machine, Oberheim OB-X synthesizer and Moog bass for album. These new music tools combined with Madonna's powerful and girly voice and sarcastic lyrics about relationships. Album didn't reach to number one in any list but its affect lasted since 1985 and rereleased in 1985. Album released five singles as "Everybody" and "Burning Up" in 1982, "Holiday" and "Lucky Star" in 1985 and "Borderline" in 1984.
After debut album's success, Madonna released her first sarcastic album "Like a Virgin" and album sold over 21 million copies while being one of the best-selling albums of all time. Like a Virgin song became a worldwide hit with its lyrics. It became the symbol of sexually independent woman movement of 80s. Also promotion events helped album's success. Madonna appeared in first MTV Video Music Awards in 1984 with a wedding dress in a wedding cake. It then accepted as the most iconic show in MTV history. Album took high critics from all music authorities and also changed some sexual content rate systems with its lyrics. Album released 5 singles as "Like a Virgin", "Material Girl", "Angel", "Into the Groove" and "Dress You Up".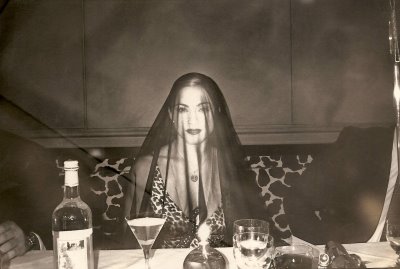 Madonna didn't wait more after "Like a Virgin" released. She released "True Blue" album in 1986. Nearly all songs in album became popular but "Papa Don't Preach" and "La Isla Bonita" became worldwide unforgettable hits. "Papa Don't Preach" was the key song shaped Madonna's music career. After success of "Like A Virgin" all music lovers waited a new song on its class. "Papa Don't Preach" lyric is written by Stephen Bray and Madonna added some words. Stephen Bray wrote this song after he heard a gossip of two high school girls about pregnancy in his studio. After "Papa Don't Preach"'s success, album's other hit song "La Isla Bonita" entered to radio lists. It was a unique song with folkloric melodies of Spanish music. Song was firstly offered to Michael Jackson but after his refuse, Madonna rewritten lyrics and music.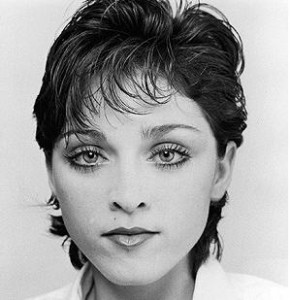 Madonna fans waited three years for "Like a Prayer" album. Madonna surprised her fans with the lyrics in this album. Album was all about Madonna's family and some confessions were possible about her family life. Album became Nr 1 on all music lists after release but couldn't hang there for a long period. "Like a Prayer" was the leading song of album and song's confessional lyrics affected all girls especially in United States.
After "Like a Prayer", Madonna disappointed her fans with two albums "Erotica" and "Bedtime Stories". Only "Take a Bow" song in "Bedtime Stories" made a worldwide affect.


In 1998, Madonna released "Ray of Light" album. Two leading songs of album "Ray of Light" and "Frozen" hit the lists. Especially "Frozen" became a classic with its music video. Madonna also released Music, American Life, Confessions on a Dance Floor, Hard Candy and MDNA albums.